These Terms of Website (hereinafter referred to as the "Terms") are an agreement between You and Reemina Limited, having its registered address at Klimataria 11, 4607 Pissouri, Cyprus (hereinafter referred to as "Reemina" or "Company") regarding your use of the Website, unless any special function is accompanied by a separate license, in which case the separate license governs.
"You" means a user of the Website. "Website" means the website located at https://www.reemina.com, and any other URL address which may replace it, or which may be added to the list of the website published by Reemina.
YOU AGREE THAT BY ACCESSING OR USING THE WEBSITE, YOU HAVE READ, UNDERSTOOD, AND AGREE TO BE BOUND BY ALL OF THESE TERMS. IF YOU DO NOT AGREE WITH ALL OF THESE TERMS, THEN YOU ARE EXPRESSLY PROHBITED FROM USING THE WEBSITE AND YOU MUST DISCONTINUE USE IMMEDIATELY.
Supplemental terms and conditions or documents that may be posted on the Website from time to time are hereby expressly incorporated herein by reference. We reserve the right to modify and/or change these Terms from time to time, and your continued use of the Website or any part thereof following such change shall be deemed to be your acceptance of such change. We will alert you about any changes by updating the "Last updated" date of these Terms and it is your responsibility to check regularly to determine whether the Terms have been changed. If you do not agree to any change to the Terms, then you must immediately stop using the Website and/or other services that these Terms apply to.
1 LICENSE TO USE THE WEBSITE
Subject to your acceptance of and compliance with these Terms, Reemina grants You a limited, personal, revocable, non-exclusive, and non-transferable license to use the Website solely for Your non-commercial and personal purposes as defined herein. Any commercial use is prohibited, however, and notwithstanding this prohibition, You are allowed to use the Website in a non-modified form for viewing purpose.
Your right to use the Website is limited to the license grant as defined above and You may not otherwise copy, display, seek to disable, perform, distribute, publish, transfer, modify, create works from, our use the Website or any component of it, except as expressly authorized by Reemina in writing in advance.
In no event, You may use the Website in a manner that:
harasses, abuses, threatens, defames or otherwise infringes or violates the rights of any other party;

is unlawful, fraudulent or deceptive;

uses technology or other means to access our proprietary information that is not authorized by Reemina;

uses or launches any automated system to access the Website;

attempts to introduce viruses or any other malicious computer code that interrupts, destroys or limits the functionality of any computer software, hardware or telecommunications equipment;

attempts to gain unauthorized access to the Website;

encourages conduct that would constitute a criminal offense, or would give rise to civil liability; or

violates these Terms.
You acknowledge and agree that all copyright, trademarks and all other intellectual property rights in all material or content supplied as part of the Website shall remain at all times vested in Reemina or our licensors. You are permitted to use this material only as expressly authorized by Reemina or our licensors. You acknowledge and agree that the material and content contained within the Website is made available for Your personal non-commercial use only.
2 INTELLECTUAL PROPERTY RIGHTS
The Intellectual Property Rights on the Website and the materials on or accessible via the Website belong to Reemina or its licensors. The Website and the materials on or accessible via it and the intellectual property rights therein may not be copied, distributed, published, licensed, used or reproduced in any way (save to the extent strictly necessary for, and for the purposes of, accessing and using this Website). "Reemina" is a trademark, which belongs to Reemina Limited and it may not be used, copied or reproduced in any way without written consent from Reemina. All trademarks not owned by Reemina are the property of their respective owners and are used with permission. Nothing contained on this Website may be construed as granting, by implication, estoppel, or otherwise, any right or license to use any trademark. For these purposes "intellectual property rights" includes the following, but is not limited to (wherever and whenever arising and for the full term of each of them): any patent, trademark, trade name, service mark, service name, design, design right, copyright, database right, moral rights, know-how, trade secret and other confidential information, rights in the nature of any of these items in any country, rights in the nature of unfair competition rights and rights to sue for passing off or other similar intellectual or commercial rights (in each case whether or not registered or registrable) and registrations of and applications to register any of them.
3 USE OF THE WEBSITE
You are provided with access to this Website in accordance with these Terms. You agree to use the Website in a manner that does not cause harm to Reemina, other users or third parties. We reserve the right to terminate or restrict Your access to the Website without prior notice if You violate these Terms or if You abuse the Website or access the Website to an unusual extent. We are entitled to prevent access to the Website if we have reason to believe that You are engaged in illegal activity or compromise other users or our data security or privacy.
We may suspend the Website where necessary for example for installation, amendment, or maintenance work or if laws, regulations, or authorities so require or if there are other justifiable reasons for suspension. We aim to ensure that the suspension is as short as possible. We reserve the right to cease operating the Website or offering it to the public at our sole discretion.
We reserve the right to modify or withdraw, temporarily or permanently, this Website (or any part thereof) with or without notice to You and You confirm that we shall not be liable to You or any third party for any modification to or withdrawal of the Website. If such changes necessitate changes in Your operating environment or other devices, You shall make such changes at Your own expense.
4 THIRD PARTY WEBSITES AND CONTENT
The Website may contain (or You may be sent via the Website) links to other websites (hereinafter referred to as the "Third-Party Websites") as well as articles, photographs, text, graphics, pictures, designs, music, sound, video, information, applications, software, and other content or items belonging to or originating from third parties (hereinafter referred to as the "Third-Party Content").
Such Third-Party Websites and Third-Party Content are not investigated, monitored, or checked for accuracy, appropriateness, or completeness by Us, and We are not responsible for any Third Party Websites accessed through the Website or any Third-Party Content posted on, available through, or installed from the Website, including the content, accuracy, offensiveness, opinions, reliability, privacy practices, or other policies of or contained in the Third-Party Websites or the Third-Party Content.
Inclusion of, linking to, or permitting the use or installation of any Third-Party Websites or any Third-Party Content does not imply approval or endorsement thereof by Us. If You decide to leave the Website and access the Third-Party Websites or to use or install any Third-Party Content, You do so at your own risk, and You should be aware these Terms no longer govern.
You should review the applicable terms and policies, including privacy and data gathering practices, of any website to which You navigate from the Website or relating to any applications You use or install from the Website. Any purchases you make through Third-Party Websites will be through other websites and from other companies, and We take no responsibility whatsoever in relation to such purchases which are exclusively between You and the applicable third party. 
You agree and acknowledge that We do not endorse the products or services offered on Third-Party Websites and You shall hold us harmless from any harm caused by Your purchase of such products or services. Additionally, You shall hold Us harmless from any losses sustained by You or harm caused to You relating to or resulting in any way from any Third-Party Content or any contact with Third-Party Websites.
5 REVIEWS
At various times, we may provide reviews of products, services, or other resources. This may include reviews of books, services, and/or software applications. Any such reviews will represent the good-faith opinions of the author of such a review.
We will disclose the existence of any discounts or incentives received in exchange for providing a review of a product, service, or other resource. Regardless of any such discounts, we will provide honest reviews of such products, services, or resources. You recognize that you should conduct your own due diligence and should not rely solely upon any reviews provided on this Website.
If you would like more information about any such discounts and incentives, send an email to info@reemina.com that includes the title of the reviewed product, service or resource as the subject line. We will respond via email and disclose any incentives or discounts we received in association with any such review.
6 AFFILIATE LINKS
From time to time, Reemina may participate in affiliate marketing and may allow affiliate links to be included on some of our pages. This means that we may earn a commission if/when you click on or make purchases via affiliate links. As a policy, Reemina will only affiliate with products, services, coaches, consultants, and other experts that we believe will provide value to our customers and followers. The Company will inform you when one of the links constitutes an affiliate link.
You recognize that it remains your personal responsibility to investigate whether any affiliate offers are right for You or your business and will benefit you. You will not rely on any recommendation, reference, or information provided by the Company but will instead conduct your own investigation and will rely upon your investigation to decide whether to purchase the affiliate product or service.
7 NO ENDORSEMENTS
Notwithstanding anything to the contrary stated herein, from time to time, Reemina may refer to other products, services, coaches, consultants, and/or experts. Any such reference is not intended as an endorsement or statement that the information provided by the other party is accurate. The Company provides this information as a reference for users. It is your responsibility to conduct your own investigation and make your own determination about any such product, service, coach, consultant, and/or expert.
8 FOR EDUCATIONAL AND INFORMATIONAL PURPOSES ONLY
The information contained on this Website is for educational and informational purposes only.
9 MEDICAL DISCLAIMER
YOU UNDERSTAND AND ACKNOWLEDGE THAT ALL USERS OF THE WEBSITE ARE RESPONSIBLE FOR THEIR OWN MEDICAL CARE, TREATMENT, AND OVERSIGHT. ALL OF REEMINA'S CONTENT PROVIDED THROUGH THIS WEBSITE, IS FOR INFORMATIONAL PURPOSES ONLY AND DOES NOT CONSTITUTE MEDICAL ADVICE AND IS NOT INTENDED TO BE A SUBSTITUTE FOR INDEPENDENT PROFESSIONAL MEDICAL JUDGMENT, ADVICE, DIAGNOSIS, OR TREATMENT. ALWAYS SEEK THE ADVICE OF YOUR PHYSICIAN OR OTHER QUALIFIED HEALTH PROVIDER WITH ANY QUESTIONS YOU MAY HAVE REGARDING A MEDICAL CONDITION. NEVER DISREGARD PROFESSIONAL MEDICAL ADVICE OR DELAY IN SEEKING IT BECAUSE OF ANY INFORMATION CONTAINED ON OR TRANSMITTED THROUGH THE WEBSITE.
RELIANCE ON ANY INFORMATION PROVIDED BY REEMINA IS SOLELY AT YOUR OWN RISK. YOU HEREBY AGREE TO HOLD US HARMLESS FROM ANY CAUSE OF ACTION AND CLAIMS OF ANY NATURE RESULTING FROM REEMINA CONTENT, INCLUDING (WITHOUT LIMITATION) ANY ACT, OMISSION, OPINION, ADVICE, SUGGESTION OR THE INFORMATION PROVIDED THROUGH THE REEMINA CONTENT.
10 NO PROFESSIONAL ADVICE
The information contained on this Website and the resources available for download through this Website is not intended as, and shall not be understood or construed as, professional advice. While the employees and/or owners of the Company are professionals and the information provided on this Website relates to issues within the Company's area of professionalism, the information contained on this Website is not a substitute for advice from a professional who is aware of the facts and circumstances of Your individual situation.
We have done our best to ensure that the information provided on this Website and the resources available for download are accurate and provide valuable information. Regardless of anything to the contrary, nothing available on or through this Website should be understood as a recommendation that you should not consult with a professional to address Your particular situation. The Company expressly recommends that You seek advice from a professional.
Neither the Company nor any of its employees or owners shall be held liable or responsible for any errors or omissions on this Website or for any damage you may suffer as a result of failing to seek competent advice from a professional who is familiar with Your situation.
11 NO PROFESSIONAL-CLIENT RELATIONSHIP
Your use of this Website – including implementation of any suggestions set out on this Website and/or use of any resources available on this Website – does not create a professional-client relationship between You and the Company or any of its professionals.
The Company cannot accept You as a client unless and until we determine that there is a fit and until various requirements, such as fee arrangements, are resolved. Thus, you recognize and agree that we have not created any professional-client relationship by the use of this Website.
12 EARNINGS DISCLAIMER
From time to time, the Company may report on the success of one of its existing or prior clients/customers. The information about this success is accurately portrayed by such customers. You acknowledge that the prior success of others does not guarantee Your success.
As with any business, Your results may vary and will be based on Your individual capacity, business experience, expertise, and level of desire. There are no guarantees concerning the level of success You may experience. There is no guarantee that You will make any income at all and You accept the risk that the earnings and income statements differ by individual. Each individual's success depends on his or her background, dedication, desire, and motivation.
The use of Our content and information should be based on Your own due diligence and You agree that the Company is not liable for any success or failure of Your business that is directly or indirectly related to the use of the content and information, made available on this Website.
EVERY EFFORT HAS BEEN MADE TO ACCURATELY REPRESENT ANY CONTENT, COURSES AND MATERIALS (HEREINAFTER "MATERIALS") AND ITS POTENTIAL, HOWEVER, THERE IS NO GUARANTEE THAT YOU WILL EARN ANY MONEY USING THE TECHNIQUES AND IDEAS PRESENTED IN SUCH MATERIALS. EXAMPLES IN THE MATERIALS ARE NOT TO BE INTERPRETED AS A PROMISE OR GUARANTEE OF EARNINGS. EARNING POTENTIAL IS ENTIRELY DEPENDENT ON THE PERSON USING IDEAS AND TECHNIQUES PRESENTED IN THE MATERIALS. WE DO NOT PURPORT THIS AS A "GET RICH SCHEME."
YOUR LEVEL OF SUCCESS IN ATTAINING THE RESULTS CLAIMED IN OUR MATERIALS DEPENDS ON THE TIME YOU DEVOTE TO THE IDEAS AND TECHNIQUES MENTIONED THEREIN, YOUR FINANCES, KNOWLEDGE, AND VARIOUS SKILLS. SINCE THESE FACTORS DIFFER ACCORDING TO INDIVIDUALS, WE CANNOT GUARANTEE YOUR SUCCESS OR INCOME LEVEL, NOR ARE WE RESPONSIBLE FOR ANY OF YOUR ACTIONS OR OMISSIONS.
MATERIALS MAY CONTAIN INFORMATION THAT INCLUDES OR IS BASED UPON FORWARD-LOOKING STATEMENTS. FORWARD-LOOKING STATEMENTS GIVE OUR EXPECTATIONS OR FORECASTS OF FUTURE EVENTS. YOU CAN IDENTIFY THESE STATEMENTS BY THE FACT THAT THEY DO NOT RELATE STRICTLY TO HISTORICAL OR CURRENT FACTS. THEY USE WORDS SUCH AS "ANTICIPATE," "ESTIMATE," "EXPECT," "PROJECT," "INTEND," "PLAN," "BELIEVE," AND OTHER WORDS AND TERMS OF SIMILAR MEANING IN CONNECTION WITH A DESCRIPTION OF POTENTIAL EARNINGS OR FINANCIAL PERFORMANCE.
ANY AND ALL FORWARD-LOOKING STATEMENTS PRESENTED IN THE MATERIALS ARE INTENDED TO EXPRESS OUR OPINION OF EARNINGS POTENTIAL. MANY FACTORS WILL BE IMPORTANT IN DETERMINING YOUR ACTUAL RESULTS AND NO GUARANTEES ARE MADE THAT YOU WILL ACHIEVE RESULTS SIMILAR TO OURS OR ANYBODY ELSE'S, IN FACT, NO GUARANTEES ARE MADE THAT YOU WILL ACHIEVE ANY RESULTS FROM OUR IDEAS AND TECHNIQUES PRESENTED IN THE MATERIALS.
13 ERRORS AND OMISSIONS
Reemina assumes no responsibility or liability for any errors or omissions in the content of this Website. The information contained on this Website is provided on an "as is" and "as available" basis with no guarantees of completeness, accuracy, usefulness, or timeliness and without any warranties of any kind whatsoever, express or implied. Reemina does not warrant that this Website and any information or material made available on the Website, will be uninterrupted, error-free, omission-free, or free of viruses or other harmful items.
14 LIMITATION OF LIABILITY AND WARRANTIES
While We use reasonable endeavors to verify accuracy of any information we place on the Website, we shall not be responsible for and we disclaim all liability for any loss, liability, damage (whether direct, indirect or consequential), personal injury or expense of any nature whatsoever which may be suffered by You or any third party, as a result of or which may be attributable, directly or indirectly, to Your access and use of the Website, any information contained on the Website, Your personal information or material and information transmitted over Our system. In particular, neither We nor any third party or data or content provider shall be liable in any way to You or to any other person, firm or corporation whatsoever for any loss, liability, damage (whether direct or consequential), personal injury or expense of any nature whatsoever arising from any delays, inaccuracies, errors in, or omission of any price information or the transmission thereof, or for any actions taken in reliance thereon or occasioned thereby or by reason of non-performance or interruption, or termination thereof. In addition, We do not make any warranty or representation that information on the Website is appropriate for use in any jurisdiction.
Except as expressly provided in these Terms, we disclaim any and all warranties of any kind, whether express or implied to the fullest extent permissible under applicable law.
We will not be liable, in contract, tort (including, without limitation, negligence), pre-agreement or other representations (other than fraudulent or negligent misrepresentations) or otherwise out of or in connection with these Terms for:
any economic losses (including without limitation loss of revenues, profits, contracts, business, or anticipated savings); or

any loss of goodwill or reputation; or

any special or indirect losses suffered or incurred by that party arising out of or in connection with the provisions of any matter under the Terms.
This Section does not affect Your statutory rights as a consumer, nor does it affect Your agreement cancellation rights.
15 INDEMNITY
You agree fully to indemnify, defend and hold Us, and our officers, directors, employees, agents, and suppliers, harmless immediately on demand, from and against all claims, liability, damages, losses, costs, and expenses, including reasonable legal fees, arising out of any breach of these Terms by You or any other liabilities arising out of Your use of this Website, or the use by any other person accessing the Website using Your computer and/or Your personal information.
16 SUBMISSIONS
You acknowledge and agree that any questions, comments, suggestions, ideas, feedback, or other information regarding the Website (hereinafter referred to as the "Submissions") provided by You to Reemina are non-confidential and shall become Our sole property. We shall own exclusive rights, including all intellectual property rights, and shall be entitled to the unrestricted use and dissemination of these Submissions for any lawful purpose, commercial or otherwise, without acknowledgment or compensation to you.
You hereby waive all moral rights to any such Submissions, and You hereby warrant that any such Submissions are original with You or that You have the right to submit such Submissions. You agree there shall be no recourse against Us for any alleged or actual infringement or misappropriation of any proprietary right in Your submissions.
17 COLLECTION OF DATA
For the collection of data, please refer to our Privacy Policy, which is incorporated by reference into these Terms.
18 MISCELLANEOUS
Corrections: There may be information on the Website that contains typographical errors, inaccuracies, or omissions, including descriptions, pricing, availability, and various other information. We reserve the right to correct any errors, inaccuracies, or omissions and to change or update the information on the Website at any time, without prior notice.
Severance: If any part of these Terms shall be deemed unlawful, void or for any reason unenforceable, then that provision shall be deemed to be severable from the Terms and shall not affect the validity and enforceability of any of the remaining provisions of the Terms. No waiver by Reemina shall be construed as a waiver of any proceeding or succeeding breach of any provision. Each provision of the Terms shall be construed as separately applying and surviving even if for any reason one or other of those provisions is held to be inapplicable or unenforceable in any circumstances.
Entire Agreement: These Terms together with our Privacy Policy govern our relationship with You and conclude an agreement. You confirm that, in agreeing to accept the Terms, You have not relied on any representation save insofar as the same has expressly been made a term of these Terms and You agree that You shall have no remedy in respect of any representation. Your Statutory Rights are not in any way affected by these Terms.
Term: The term of these Terms and Privacy Policy shall commence on the date You start using the Website and shall end on the date You stop using the Website, or we terminate these Terms and Privacy Policy, whichever is earlier.
Governing Law: These Terms and all disputes or controversies arising out of or relating to these Terms shall be governed by, and construed in accordance with, the laws of Cyprus, excluding its conflict of laws rules.
Contact Information: Should You wish to contact Reemina with any questions, complaints, or claims, You should contact us at info@reemina.com.
REEMINA LIMITED, LAST UPDATED JULY 2022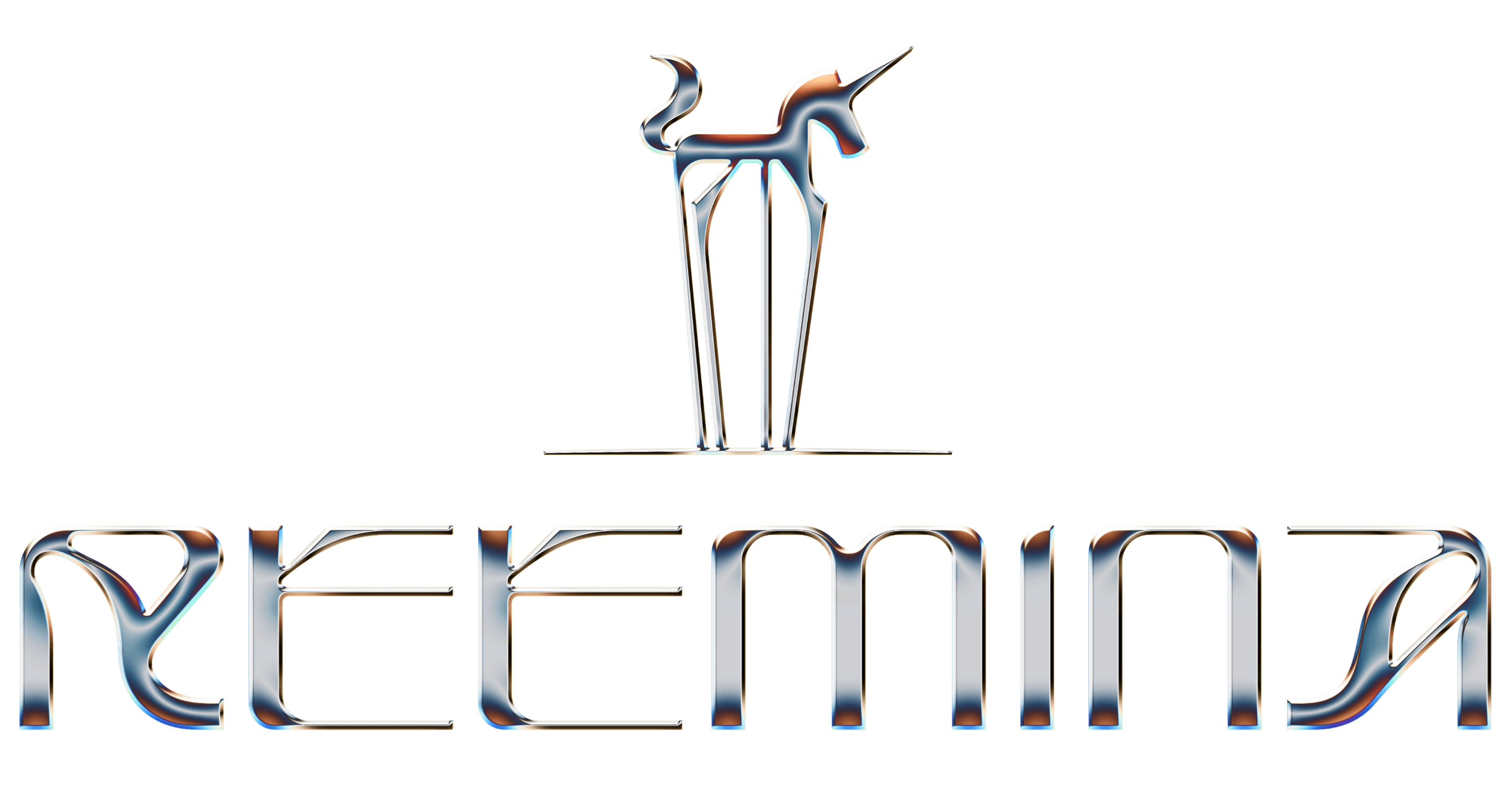 Our purpose
Organizations address the real needs of time and space with their purpose and culture.
Reemina Limited, Klimataria 11, 4607 Pissouri, Cyprus
© 2023 Reemina Limited. All Rights reserved.
© 2023 Reemina Limited. All Rights reserved.
Reemina Limited, Klimataria 11, 4607 Pissouri, Cyprus
© 2023 Reemina Limited. All Rights reserved.
Reemina Limited, Klimataria 11, 4607 Pissouri, Cyprus